Kas Plateau Registration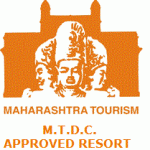 Registration is mandatory for visiting Kas plateau.




Hello Visitors,
It is mandatory to register for visit to Kas Plateau (Pathar). You can only register to kas by using government web site.
So please register first the confirm your visit to the beautiful vally of flowers and kas Plateau to kas.ind.in
Kaas Plateau booking
Kaas Plateau online booking/online registration will start from 9th Agust 2016. The Visiting session will start from 10th Agust 2016.
The kaas plateau entry fee charges are Rs.100/- for Saturday, Sunday and Government holidays, per person for 3 hours.... Rs.50/- per person for 3 hours on other days. Only 3000 Visiter per day will be allowed to visit.
For More Details Contact :-
Mr. Vitthal Kirdat – Mob No. 8291008666
Kaas Pathar Village Resort and Hotel.